What kind of wood should I use for a raised bed garden?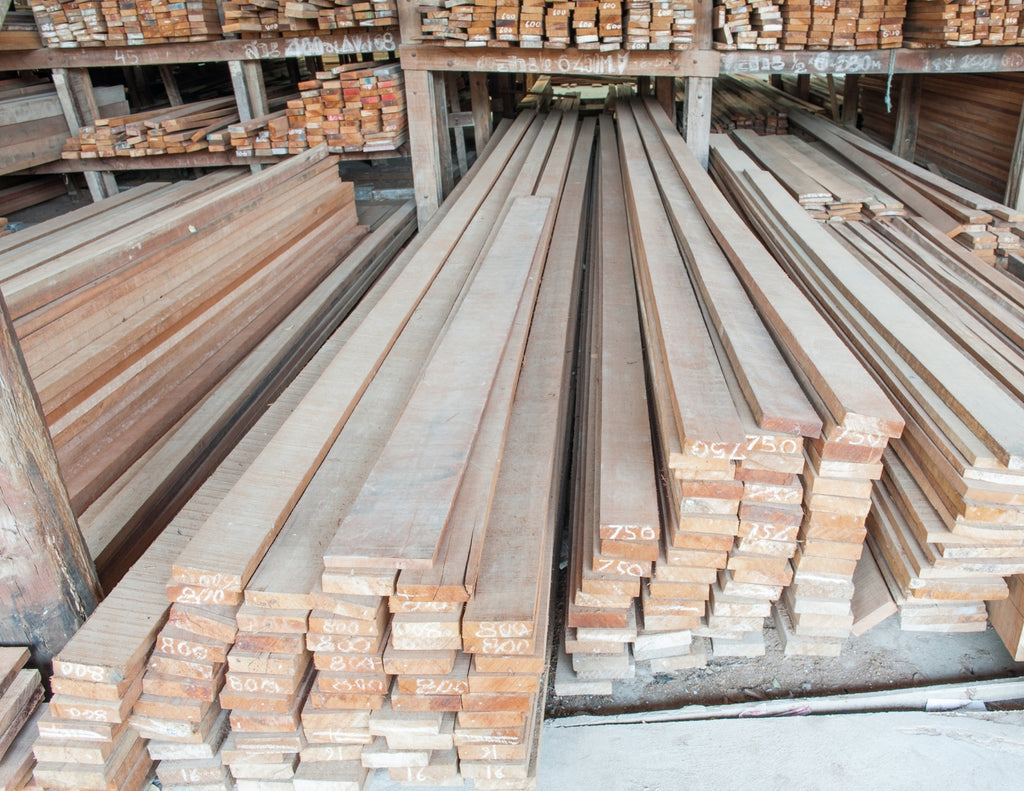 All gardens have some kind of problems, and challenges and raised garden beds can resolve many of them.
A sloping yard, tree roots, and bad soil are a few reasons to construct a raised bed in your garden.
Creating a raised bed also relieves you from knee and back problems.
With so many pros, the question that arises is, what kind of wood should you use for a raised bed? Are there any wood types that are harmful to the plants?
Wood is the most preferred choice among gardeners for creating raised garden beds because it's readily available, can last quite a few years, and is fairly inexpensive. But you have to be careful while choosing the perfect woods to avoid contaminating the soil with toxins; make sure to choose an affordable, eco-friendly, and long-lasting source.
So, unless your area is at the risk of a termite attack, it's time to go some wood shopping.
Here's what you need to know.
Best Wood for Raised Garden Beds
Cedar wood
Cedar lumber is one of the favorite choices of gardeners when it comes to building raised garden beds. It gives natural resistance to insects and rot. Eastern red cedar is extremely rot-resistant, and when used in raised beds, it will last for years. However, this wood is very dense, and it can be tough to work with. Because eastern red cedar is not commercially grown, it's hard to find it, which makes it typically costly.
Another cedar wood that is West coast cedar is also used in building raised garden beds. You can find it easily at many lumber stores; unlike red cedar-wood, it's easier to work with.
Cypress wood
The cypress tree is native to the southeast, and that's why its wood is more readily available in Georgia than cedar. The insect- and rot-resistant qualities of cypress wood are disputed, especially when used as a raised bed, but it lasts longer than the regular pine. Buying it from a lumber store can be costly, but if cypress trees are grown and milled locally, the price becomes reasonable and offers a great alternative to cedar.
Pine wood
You can find pine wood in various grades, with No.1 being the best and least common. It doesn't matter what grade pine you're using as it has almost no resistance to insects and rot and also has a very short life when used in a raised bed. You can make pine boards last longer by painting them with raw linseed.
You can also use 40 to 50 years old pine lumbers used in old buildings; they're amazingly robust and dense compared to modern-day pine lumber. Reclaimed pine lumbers from older buildings and barns provide an excellent alternative and one that is eco-friendly.
Douglas fir:
This is one of the best woods for outdoor planters because of its low cost. This affordable option is not only aesthetically pleasing but also durable and safe to use. Given its resistance to rot, Douglas fir is a long-lasting option and can last as long as 10 to 15 years before needing replacement. It is also one of the cheapest types of wood for building raised garden beds.
ACQ Lumber
If you want to construct your raised garden beds with a pressure-treated wood option, search for lumber with a label stating it is alkaline copper quat (ACQ) treated. ACQ is a water-based substitute for conventional pressure-treated wood. Conventional pressure-treated wood uses arsenic, which is a poison that your vegetables can take up through the soil. ACQ-treated lumber is resistant to insects and rot and will last for many years.
Untreated Wood
Untreated wood, in general, is a great source to create lovely, rustic-looking raised garden beds. The only thing to remember while using this material is that it will decompose much faster than other wood options. However, even a raised bed made with untreated wood can last 3 or more years before it needs to be replaced, which makes it a great affordable option for people looking for a cheap temporary solution for their raised beds while they slowly add more durable beds to their garden over time.
Pallets
Pallets can be an excellent source for constructing raised garden beds, as long as you're sure where they came from. These are usually made of shipping materials and can absorb the residues of stuff shipped on them.
The chemical methyl bromide is used to treat pallets; this chemical can impact your reproductive health. Since 2005 many pallet producers have stopped producing this chemical, but old pallets treated with these chemicals are still out there. Look for an "HT" or heat-treated stamp on the pallet before using it; if there is no stamp and there is no other way to verify if its' heat-treated, avoid using the pallets for raised beds construction.
Composite wood/lumber
Composite wood is a recycled material made of wood shavings held together with some kind of binder such as plastic resins. The binder or resin used to make this type of wood is pest- and rot-resistant, and extremely durable. You can purchase composite wood in a variety of textures and colors that matches natural wood. This material is not that dense, so cutting and drilling into it is way easier than working with traditional lumber. The only issue with composite wood is that it's twice as costly as pressure-treated wood, but composite wood is more long-lasting and requires less maintenance than other wood.
Raised garden beds make it possible to have a flower or vegetable garden even if you have poor soil. And wood is the most cost-efficient material to use for the construction of your raised garden bed. It is an efficient and easy-to-build solution to create beautiful planters and raised beds for your garden. And, although wood won't last forever, it can definitely last for ten or more years before it needs to be replaced, and by using accessories like raised bed corners, we can extend the life of our beds to a few more years.